Our Outreach Facilitator has arranged a community resource area right inside the main door. Please feel free to check out what community resources are available to your family! We are always available to help you!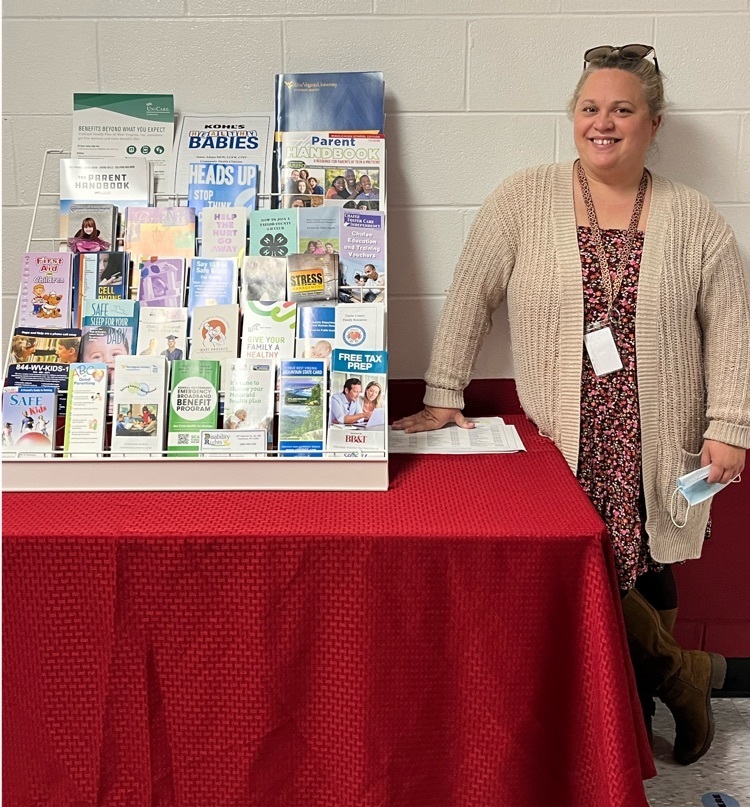 Parents, We are accumulating a large number of jackets, shirts, and coats in our lost and found bin. Please let us know if your child is missing something. Chances are we have it! 🙂
Parents/Guardians: A friendly reminder to please fill out the survey (sent via REMIND) if you wish for your child to participate in the COVID-19 vaccine clinic provided through the Grafton Taylor Health Department.
Thank you Veterans!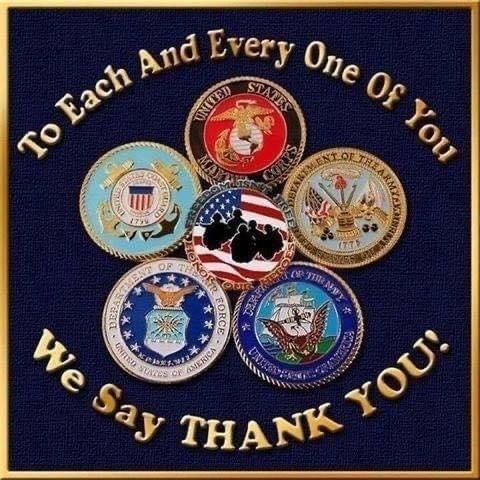 Here are the scheduled 2 Hour Early Release dates for the 2021-22 school year. November 15, 2021 January 31, 2022 March 2, 2022 May 6, 2022 You can also find this and other important dates by downloading the TCS App.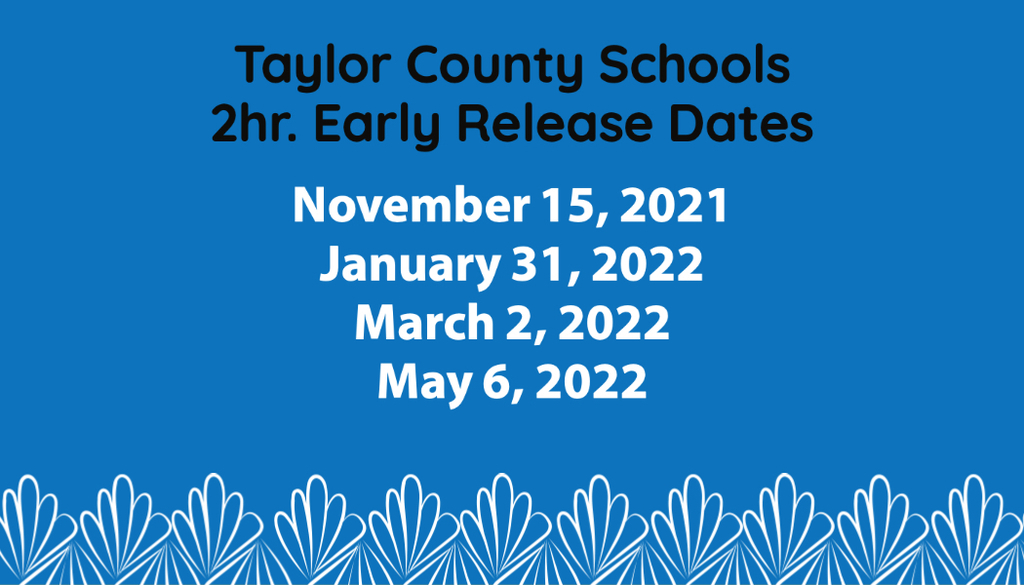 Reminder: No school for students on Wednesday, Nov. 10th - Parent/Teacher Conferences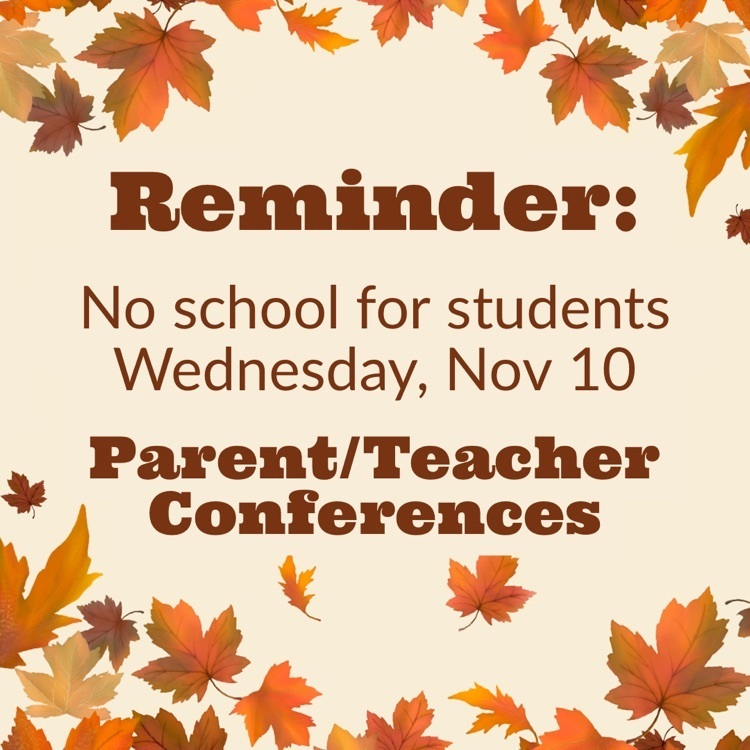 Taylor County remains red on the WVDHHR map today, November 7, 2021. Taylor County Schools will remain masked in all facilities and on our buses for the next 14 days .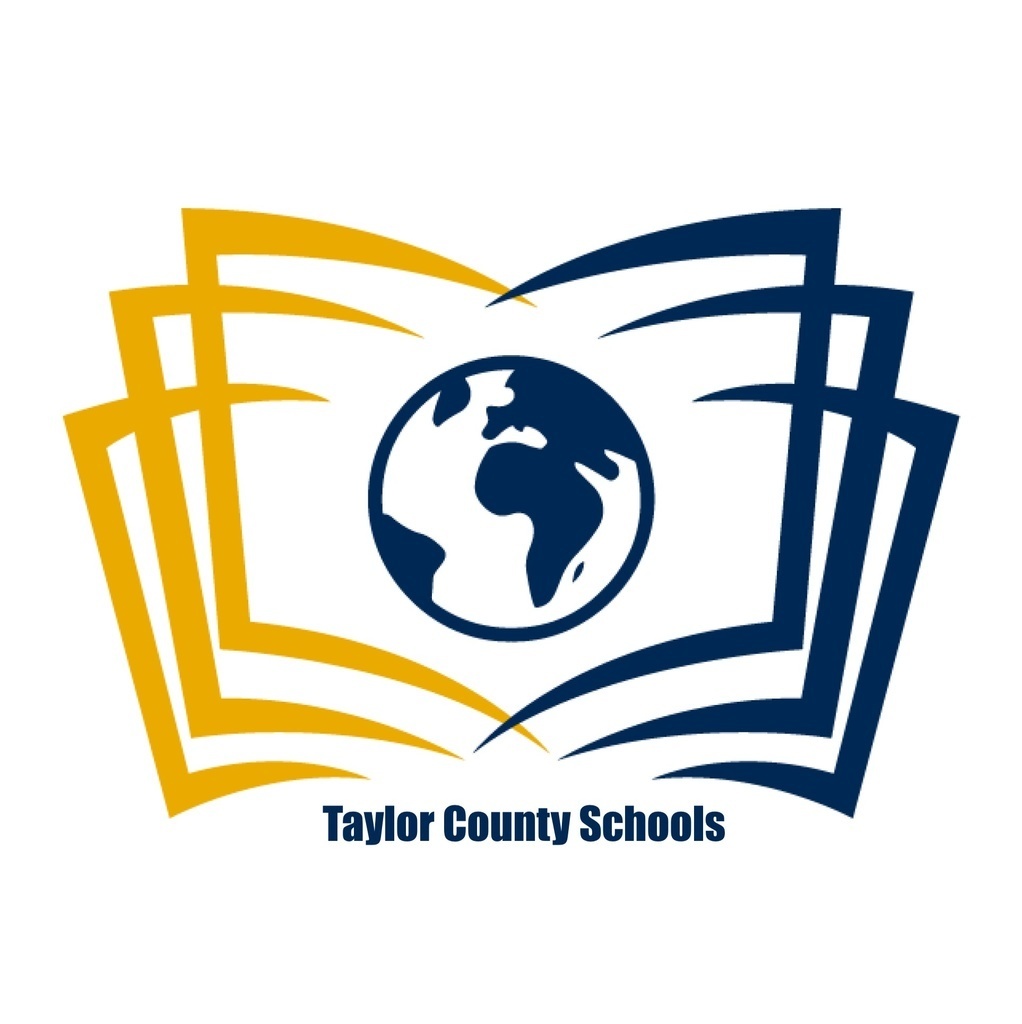 Our After-School students learned about flag etiquette today. We were so impressed with the questions they asked when it came to caring for a US flag. The older students asked to say the pledge and lead our younger ones with putting their right hand over their heart. 🇺🇸🇺🇸 A special thank you to Mr. John Ware who came in on his free time to speak with the students on the importance of the US flag and putting a new flag on our flag pole.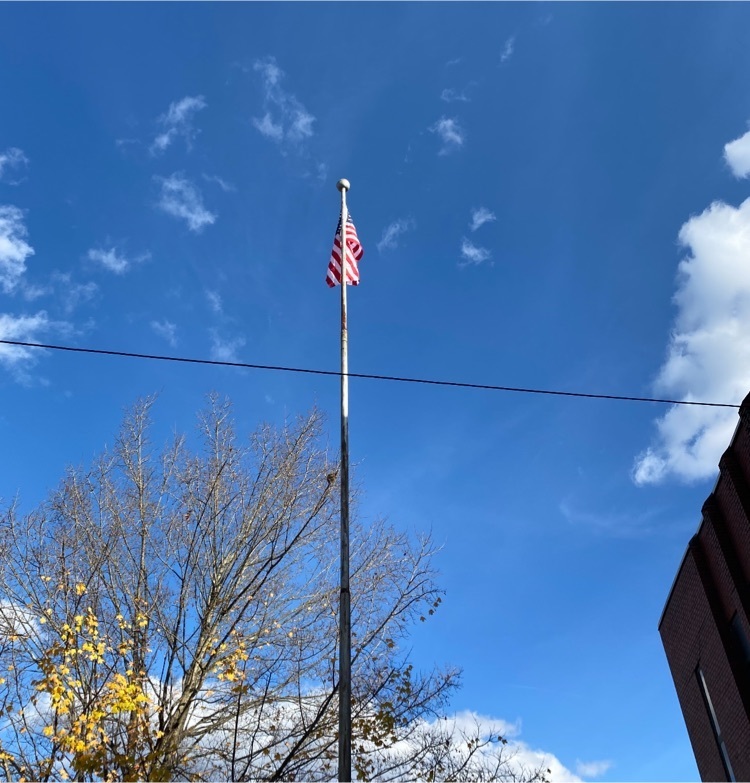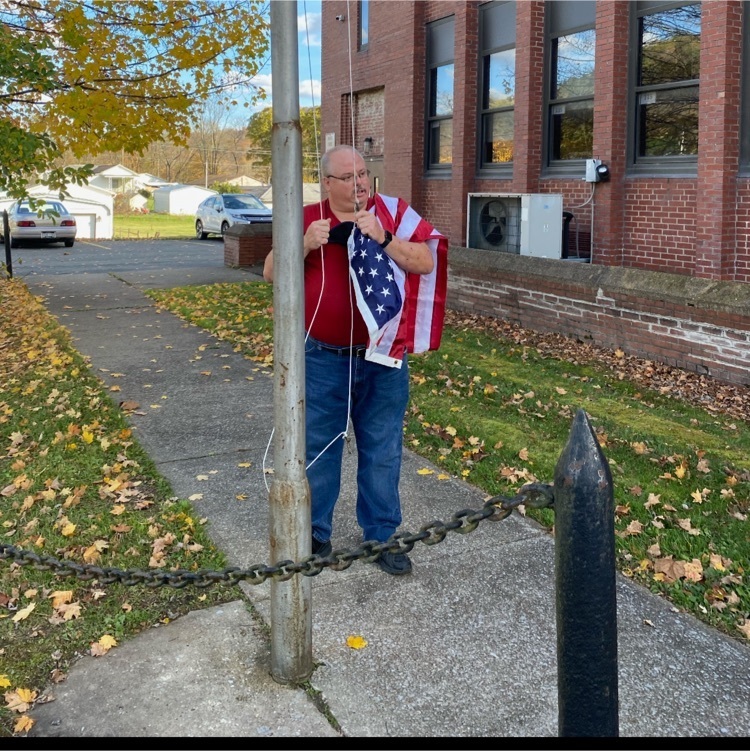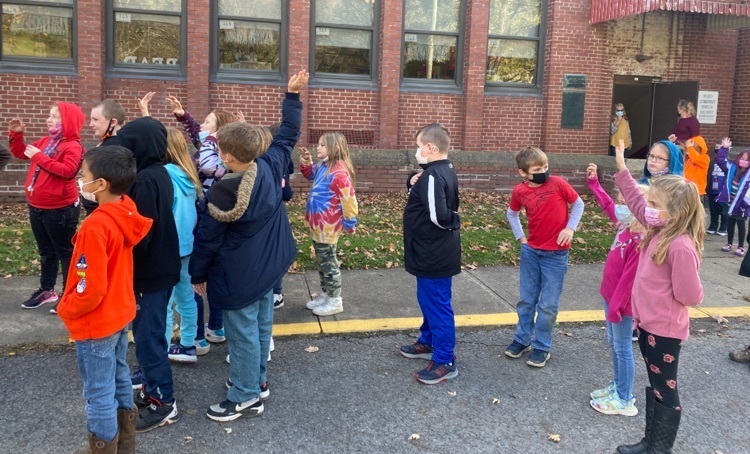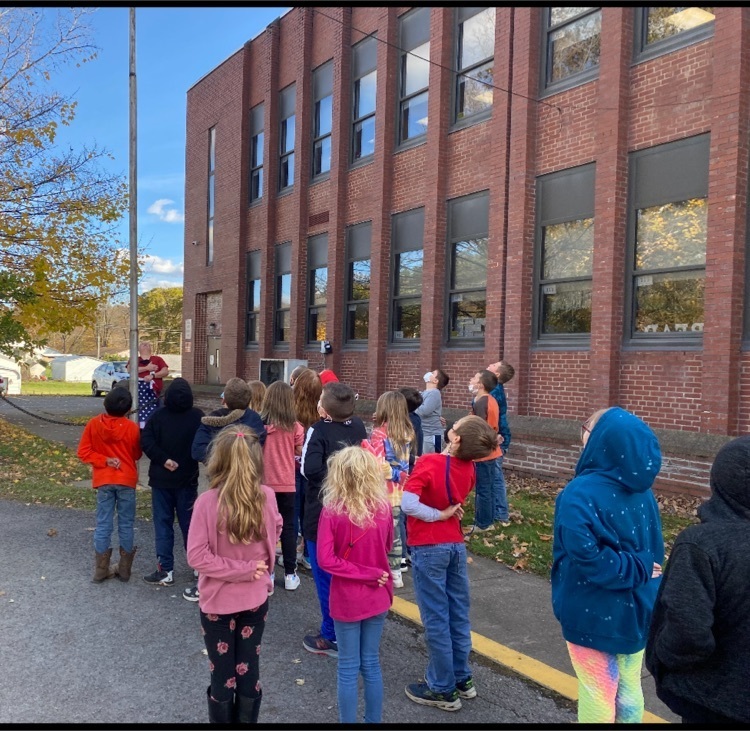 Our After-School students have been learning about the importance of Veterans Day. Today, we made cards and thank you notes for our brave men and women of the military. We will be delivering these to the VA and to local Taylor County Veterans! Here are some pics! 🇺🇸❤️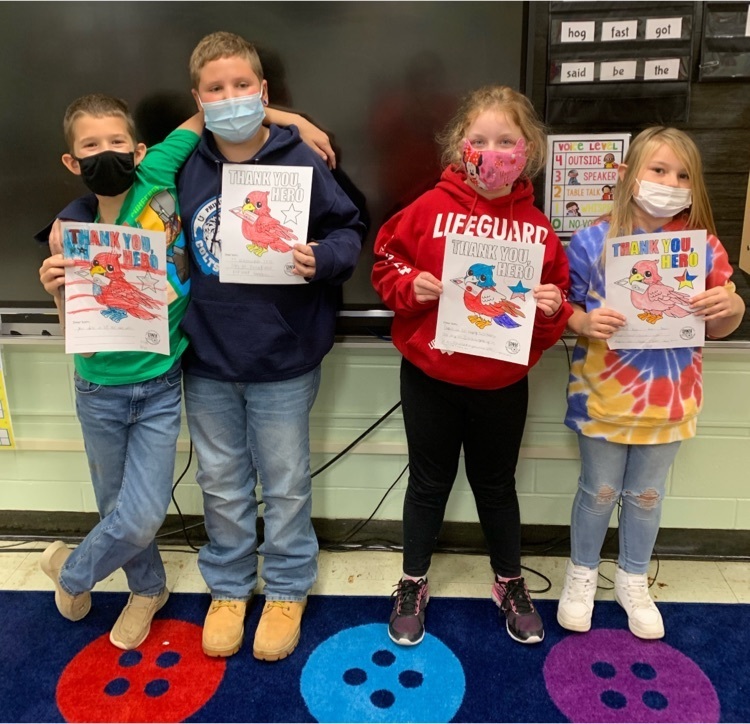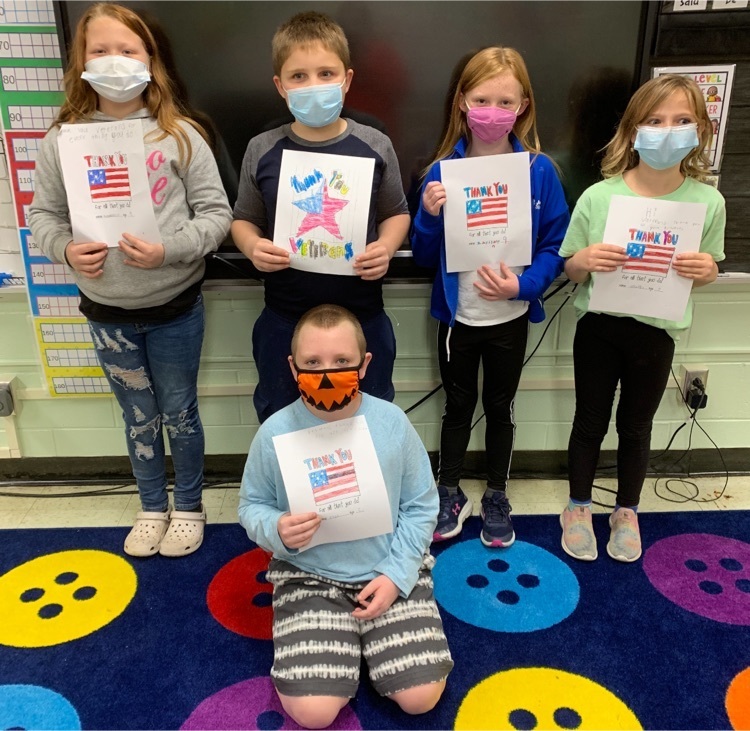 Information regarding the First Nine Weeks Award Assembly that is scheduled for Friday and Monday. This was sent home with your child today!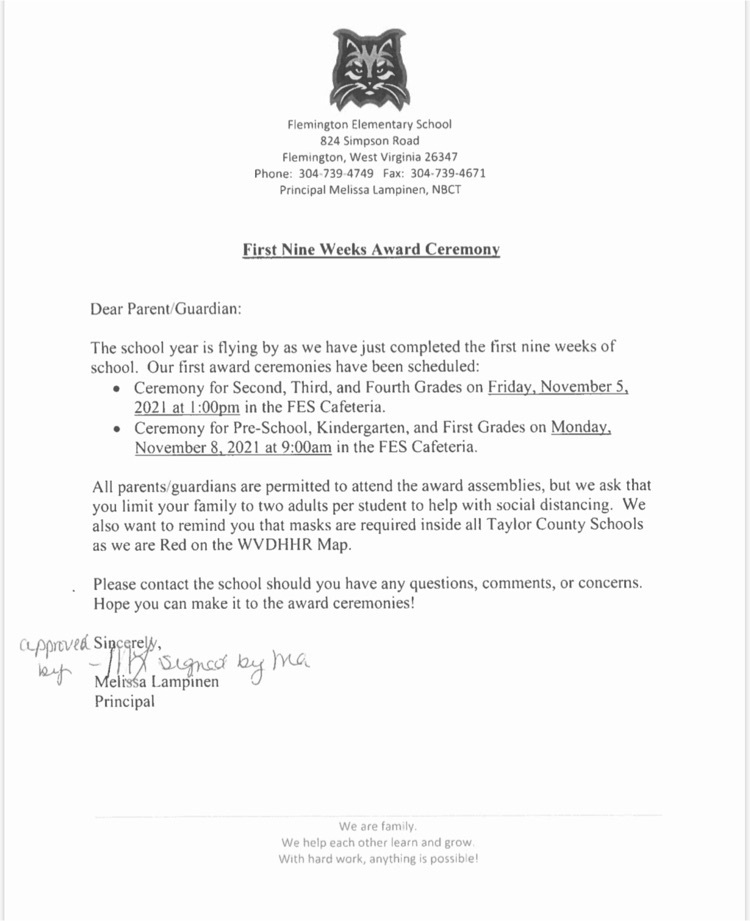 Important Dates (you should have received this in your child's folder today!)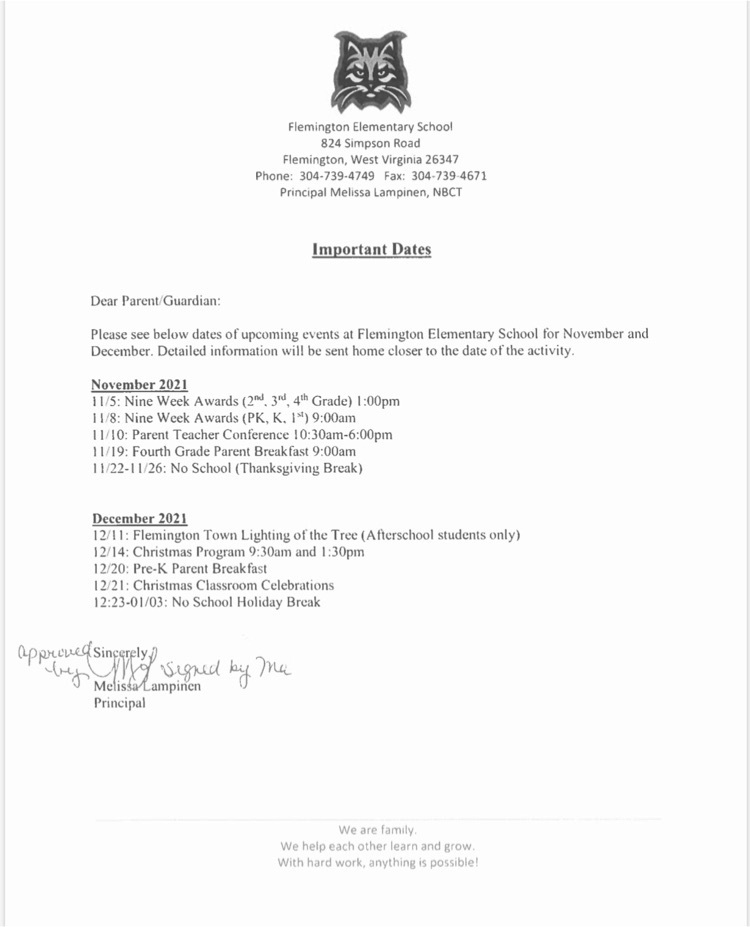 November 2021 Breakfast and Lunch Menu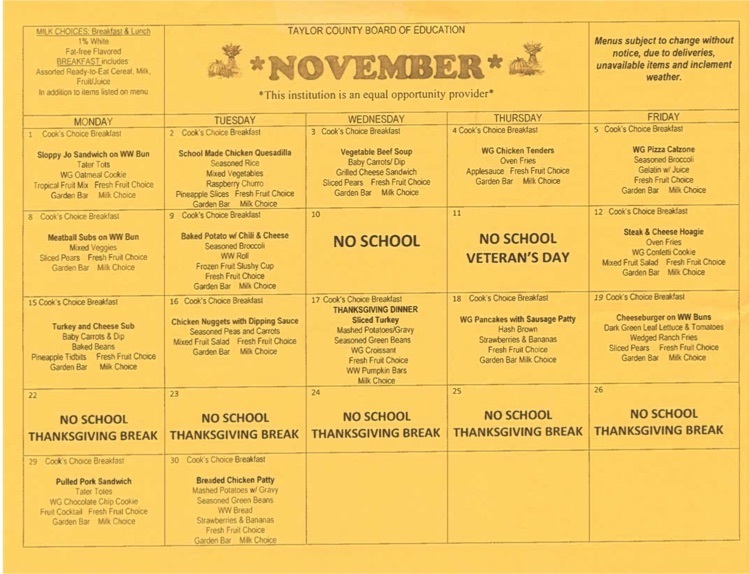 November 2021 Newsletter
We love seeing familiar faces!! ❤️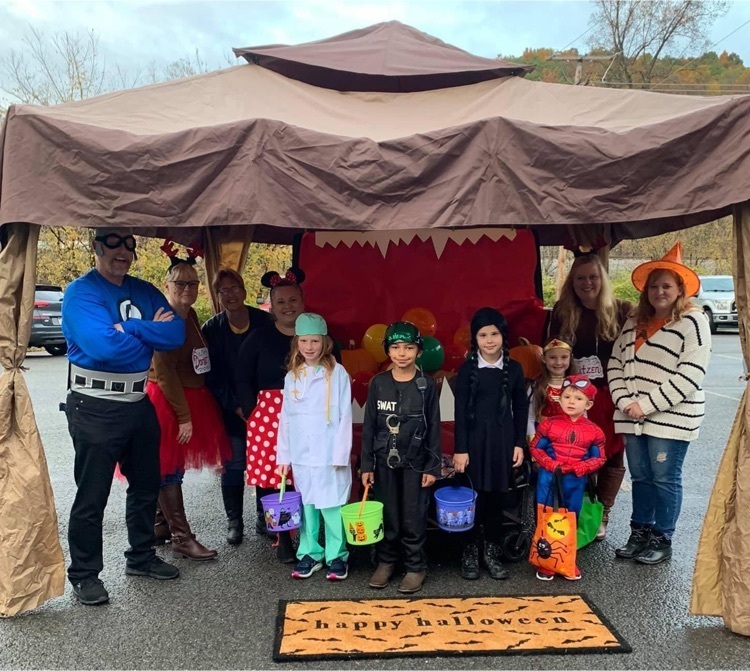 We're ready!
We are set up at the Flemington EMS building for Trunk or Treat. Come see us!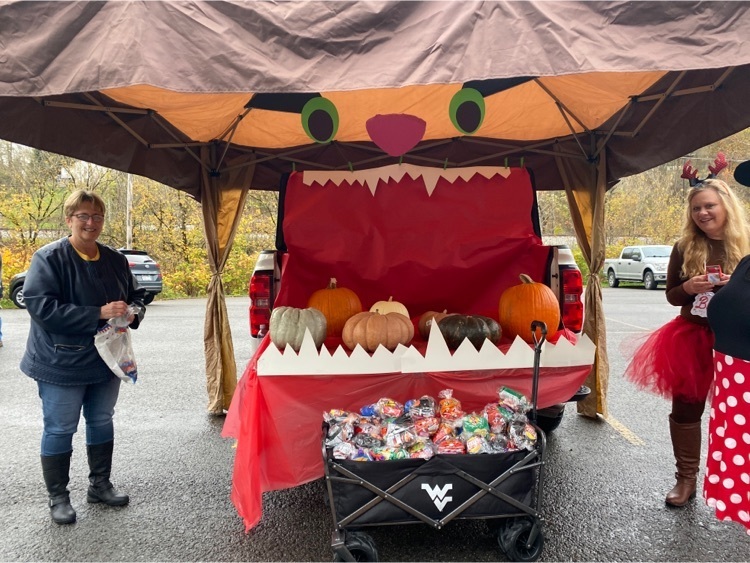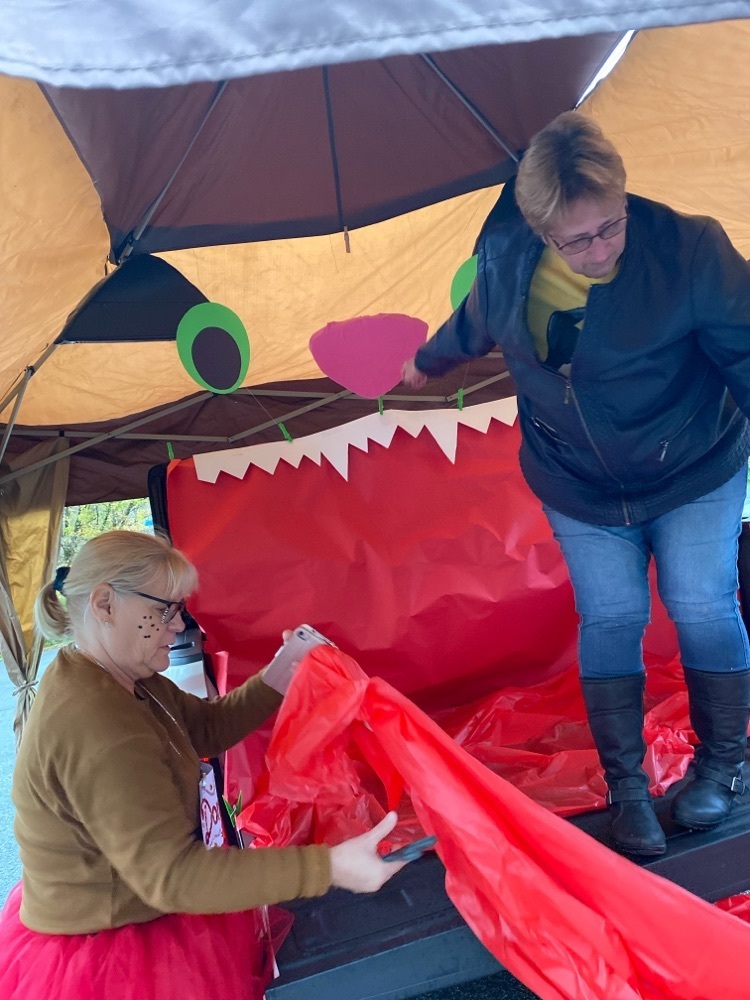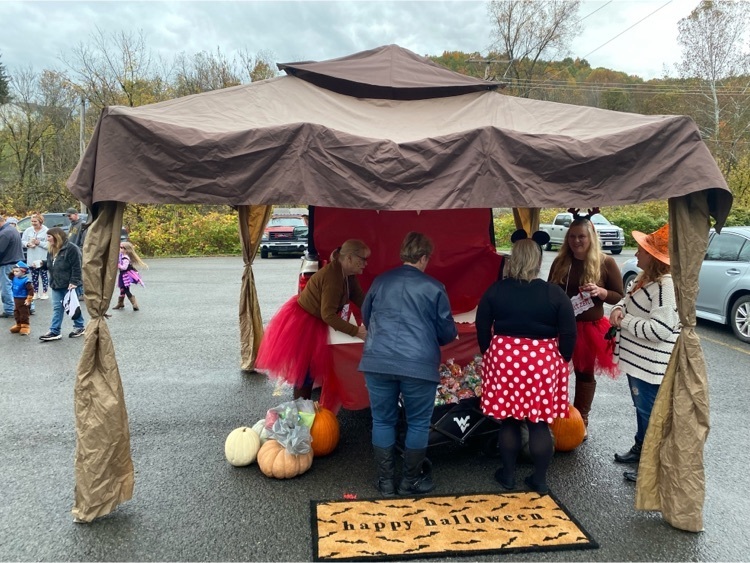 We are missing a few but our staff at FES work so hard to make each day enjoyable for our students! We want them to love school and to love learning!

Tomorrow is School Spirit Day! Wear Red and White!
A very special thank you to Taylor County Sheriff's Department, Flemington EMS, Flemington Fire Department, Chick-Fil-A Cow, Miss WV Teen USA, and all parents and spectators that showed up today to make our Halloween Celebration so amazing and special for the kids! We saw so many smiles today!! 🥳
WBOY-TV will feature a story on Flemington Elementary School's Halloween Celebration tonight!! Tune in!!